New: Understanding Depth of Field: An Interactive Photography Guide!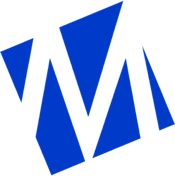 Liberated Media, LLC
A Digital Media Creation & Publishing Firm
We discover authors, artists, and other inspired creatives and help them assemble their ideas into engaging, media-rich consumer products.
---
Liberated Media, LLC is a digital media company offering application development, interactive design, and electronic publishing services.
We find talented authors, artists, and creatives and assist them in fashioning their ideas into compelling and engaging products for passionate consumer communities.

Work with us and we can help you plan, create, manage, syndicate, and monetize your amazing content into a commodity that builds influential experiences for users across multiple platforms.
Convert existing media and perfect it for new technologies. We can assist in leveraging new mediums to create engaging products from existing content, then distribute them to interested communities.
Contact us! We can help you create something spectacular!
---



eBook Creation, Publishing, and Distribution
Application Design, Creation, and Development
Photography, Motion Graphics, Short Film, and Video
Content Creation & Design
Authoring, Generation, and Production
Submission Across Multiple Distribution Platforms & Stores/Markets
Design, Creation, and Development
Desktop, Tablet, and Mobile Platforms
Native Platform or Browser-based HTML5
iOS, Android, Windows Phone Submission
Portrait & Product Still Image Commissions
Purposed Video Footage & Animated Interactive Multimedia
Instructional Short Films & Video Production For Marketing Purposes
---

Title: How To Raise Your Dog: An Interactive Guide
Author: Brad Z. Bettergren
Release Date: ~ December 2013
Description - Starting with the proper foundation in the early years, you can raise a healthy and obedient dog. This interactive book will guide you through the steps for care and training from puppyhood to adulthood to your dog's senior years.

Title: The Simple Guide To Investing Wisely
Author: Robert G. Betz
Release Date: ~ December 2013
Description - Investing your money for retirement shouldn't be confusing or take enormous amounts of time - and it's something you should do yourself. This book will teach you the basic principles of investing in a concise and easy to learn manner.

Title: High Cube, Low Room
Author: Brandt R. Geertzeb
Description - Newly collected poems and prose of Brandt R. Geertzeb. For over 20 years Brandt R. Geertzeb has distilled ordinary life into inspired poems peppered with brilliance, sardonic wit, and the unexpected. This will be the first of several volumes to follow.
---
Telephone:

970.462.7368
Monday - Sunday
8am - 6pm EST
Email:

info@
liberatedmediallc
.com
Address:

980 Campbellton Dr
N. Augusta, SC
29841